Values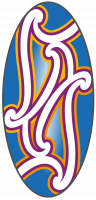 Values are at the heart of the relationships we build with tamariki and whānau. Core values (including our personal, organisational and professional values and those of the whānau we are working with) guide our attitudes, behaviours and interactions with those we work with, and this helps us to understand our obligations to them, while assisting us to resolve conflicts and ethical dilemmas that arise from time to time.
This means we:
demonstrate aroha and uphold the mana of those we work alongside
realise the principles of mana tamaiti, whakapapa and whanaungatanga through our professional practice
act with respect, kindness and compassion, and acknowledge personal and professional boundaries while fulfilling our professional obligations
support all tamariki/mokopuna, rangatahi, whānau or family in strengthening and restoring their oranga (wellbeing), their important whakapapa connections and relationships, and their right to heal and recover to reach their potential
expect and pursue the very best for tamariki/mokopuna and rangatahi Māori, preferencing Te Ao Māori values and principles and working closely with whānau, hapū, iwi and communities
understand and appreciate the values, norms and traditions of the whānau and family we are working with.
Applied practice resource